This is the post where I get a little linky on y'all because there's just a few things out there in the internet world that I want to share with you. :)
Daily uplifting blog posts that are simple, sweet, and encouraging. Seriously awesome, my friends.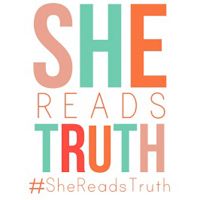 A daily Bible reading plan. I know you can get apps and emails and what not, but I still go to the site everyday to see what the reading is. Can you say old school? Haha.
Anyway, it's a great start for diving into the Word, and I encourage you to check it out!
I've done this before, but it has come to mean so much to me that I feel the need to share it again.
Basically, we as women are so hard on ourselves, specifically regarding our appearance. We have a million reasons to stay out of a picture--I don't have make-up on, my hair isn't done, I still have a few pounds to lose, and my outfit isn't all that fashionable.
But the point is, we need to get in the picture with our kids. In 20 years when they look back, they won't see your make-up-less face or the extra pounds. They will see you.
And you will be beautiful to them because you are their mother.
You can read more about how Emily explains it here.
(And check out her blog and precious family while you're there!)
Ok, ok, how could I talk about that and not include a few of ME embracing the camera with my kiddos on Easter morning.
And one of us, because we don't have nearly enough of these anymore.
Happy Wednesday, friends!